BeSafe iZi Go Modular X1 i-Size: this baby car seat is the new first step of the popular iZi Modular concept, which consists of a baby seat, a toddler seat and an ISOfix base that can be used with both. The BeSafe iZi Go Modular X1 i-Size fits onto the same ISOfix base as its predecessor and is newly equipped
with 3 new features that not only implement parents' feedback but also take safety and comfort to a new level.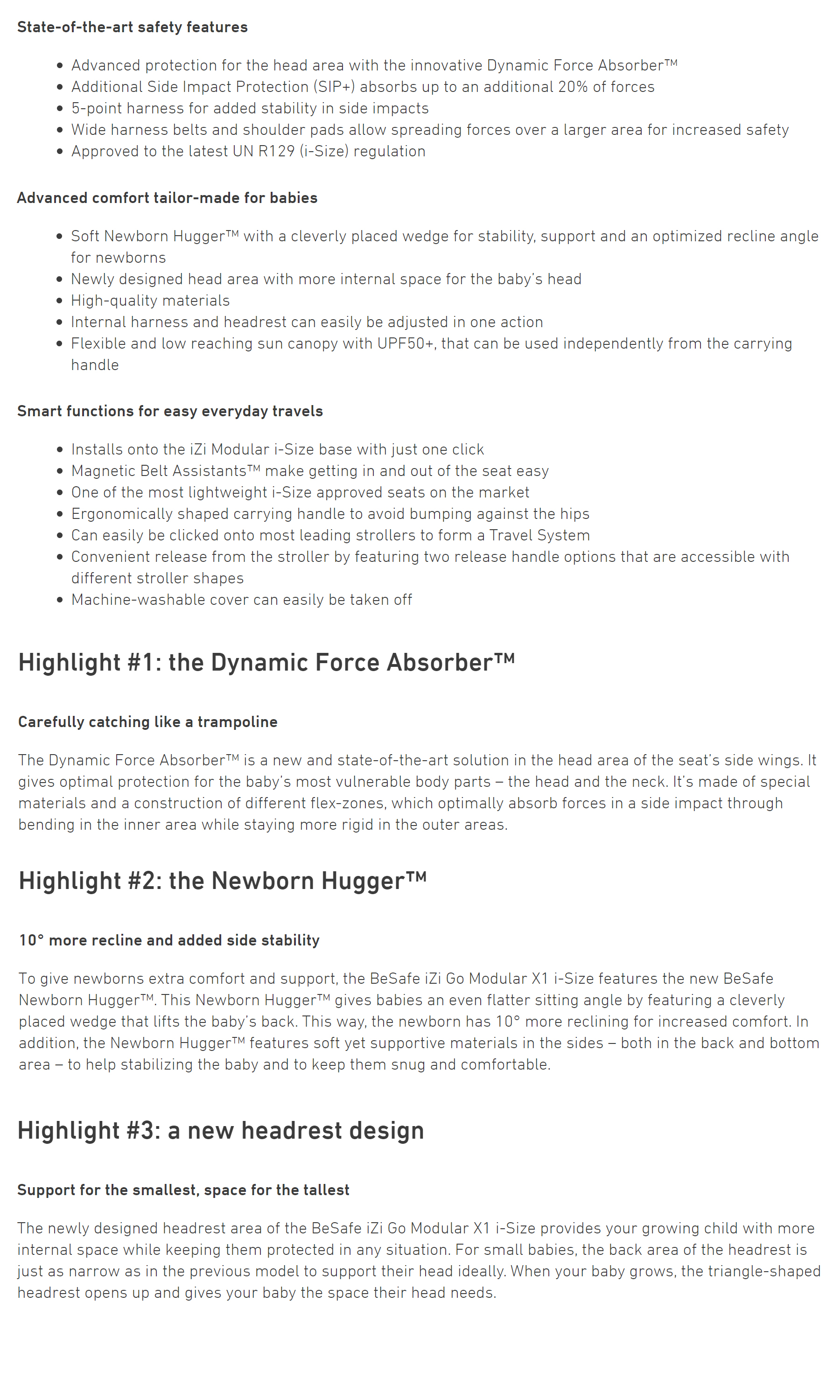 BeSafe has been developing child car seats for more than 50 years already. A lot has changed over time but our focus has always been the same: your child's safety. In this matter, we will never be satisfied and strive to always deliver and exceed the safety demands. New innovations are constantly developed that make our products even safer and even more user-friendly.